Cinnamon brings the smell and taste of autumn, you may be interested to know the properties and how to use it to make a wonderful cinnamon coffee!
Cinnamon is a spice that comes to mind as soon as we hear the name of its thin brown wood, which is due to its aroma and pleasant taste, as well as its warm nature. Ha, tea and coffee are added.
As cinnamon tea is very popular among us Iranians, you have probably heard that cinnamon coffee is also attractive and one of the healthiest types of brewing coffee, and this type of coffee has an amazing taste. You are so attractive and let's make it right now and enjoy it!
The unique properties of cinnamon coffee,
First we need to know why we add cinnamon to our coffee? There are many reasons, the most important of which are as follows:
Natural Cinnamon Coffee Sugar:
Cinnamon has a natural taste and sweetness, so adding it to brewing will make your coffee sweet without the need to add sugar or artificial sweeteners, which makes it a great choice for those who have trouble. They have diabetes and control their blood sugar.
According to research by University of Georgia , the United States has shown that cinnamon can regulate sugar. Your blood will help a lot if the news is great for people with diabetes or anyone with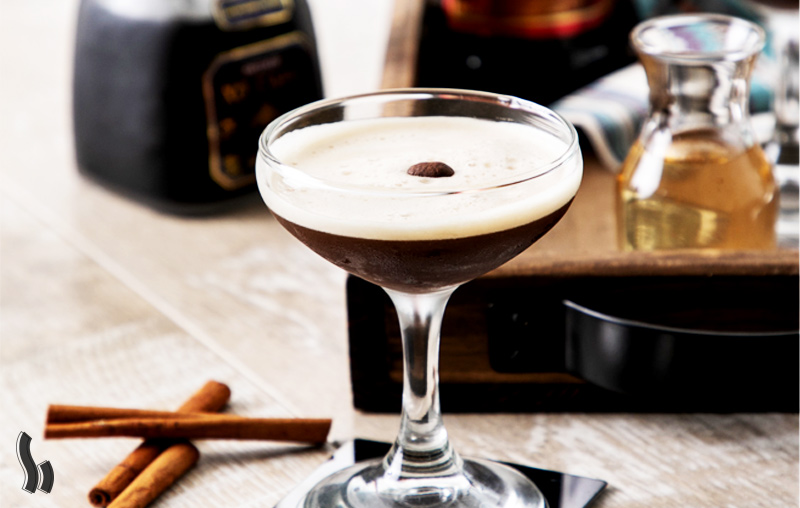 If you have a cold or are struggling with allergies , The cinnamon in your coffee cup will help you act as a warming agent.
Hot throat drinks soothe your throat, which cinnamon coffee can be considered one of the most pleasant hot drinks.
Cinnamon Coffee Energy:
Coffee, however, boosts your energy and refreshes you, because cinnamon helps your body control your blood sugar and your body does a better job of storing energy, thereby increasing your appetite. Reducing cinnamon actually satisfies the craving for sweets and suppresses appetite, so this is a great tip for those trying to lose weight, and cinnamon coffee can delay snacks.
In addition, cinnamon is a good source of nutrients such as fiber , Calcium, manganese, iron and vitamin K are found in it. Cinnamon has antioxidant properties that helps the body to have a negative effect. Eat fatty foods.
Also, according to research from the University of Wellington, New Zealand, cinnamon strengthens the brain and protects against heart problems. In fact, adding cinnamon and making a cup of cinnamon coffee acts as a charger for your mind.
How to make cinnamon coffee
You can pour cinnamon stick into coffee or just one Pour a tablespoon of cinnamon powder into it and brew it, but if you are looking for the best way to make cinnamon coffee, you must first pour the coffee with cinnamon stick (if you want some sugar) into the coffee maker and turn on the coffee maker and make the coffee. Hold for a while (*******************************************) in hot coffee maker mode. And enjoy a combination of freshly brewed coffee and cinnamon.
As an alternative, you can mix some cream (preferably low-fat) with cinnamon and add this to your coffee, and instead of sugar, you can use maple syrup and decorate some powder. Pour the cinnamon over your coffee.
Source: www.homegrounds.com